Superior Indoor Air Quality Services In Austin, TX And Surrounding Cities
According to the Environmental Protection Agency (EPA), indoor air quality can be two to five times worse than outdoor air quality. This is due to various factors, including the use of chemicals and pollutants in our homes and offices.
While many people believe that keeping the place clean or opening a window will solve the problem, this is not always the case. Opening a window can actually make the problem worse, as outdoor air can contain pollutants such as pollen, dust, and exhaust fumes.
That's where our indoor air quality services in Austin, TX and surrounding cities will come in. We offer a variety of solutions designed to improve the overall quality of air in your home or office. You can depend on our IAQ specialist to make your indoor air easier and safer to breathe.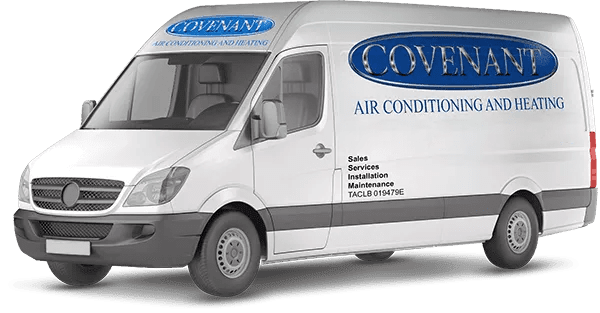 About Our Indoor Air Quality Services
Did you know that it takes more than a filter to clean your indoor air? Yes! An ordinary filter can only capture a fraction of pollutants present in your home. Sprays won't do much either. You will need a solution that fits the unique requirements of your property.
At Covenant Air Conditioning & Heating, our IAQ specialists will visit your property first upon your call for an IAQ service and evaluate your place's IAQ. We'll only provide solutions after we have got your IAQ score.
We can clean the ducts, install air purifiers, or any other IAQ systems that would address all the issues that affect your indoor comfort levels and health.
Dependable Allergen Filtration Services
Texas is notorious for its brutal allergy season. At Covenant Air Conditioning & Heating, we understand how challenging and troubling it is to have the allergies triggered. So we offer dependable allergen filtration services to keep those allergens at bay.
Leading Air Purifiers for Better Comfort
A variety of indoor air pollutants may be circulating with your indoor air and trigger respiratory infections and other health issues. A quality air purifier eliminates many types of air pollutants, so you can stay comfortable and protected from allergens indoors.
At Covenant Air Conditioning & Heating, Inc., we only install leading air purifiers to homes that need them. We're confident in the performance of these air purifiers and how they can improve your family's health.
We offer a wide range of air purifiers to choose from, so you can find the perfect one for your needs.
Affordable Indoor Air Quality Solutions
We understand that not everyone can afford to improve their indoor air quality. That's why we don't only aim to deliver the best indoor air quality services in Austin, TX and surrounding cities, but ensure you get something within your budget.
So please don't hesitate to reach out to our team if you aren't confident with your indoor air. Let us assess your IAQ and come up with solutions that won't break the bank.
Contact Our Indoor Air Quality Experts!
Our team of highly skilled technicians has a passion for what they do and a drive to deliver only the best IAQ services. We provide high-quality indoor air quality solutions backed by our 20 years of experience in the industry.
When you choose us as your IAQ company in Austin, TX or surrounding cities you can rest easy knowing you're in good hands.
Let us know how we can help. Contact us at (512) 318-2257.

Schedule Your Service
Use our online scheduler to book your appointment.

Hear From Our Happy Customers
"

Scheduling and coordination was professional and a new unit was installed by a prompt and professional installation team! Our experience could not have been better. We are definitely ready for another Texas summer

"

- Kevin K.

"I just had a major repair done by Covenant and could not be happier. I called them on a Sunday afternoon because my A/C was out, and they were able to squeeze me in for a service call that day."

- Nina M.

"Had a great experience with Covenant! They installed a new A/C for me and it works wonderfully. Good price, too. Overall, this company met and exceeded my expectations."

- France B.

"I have used Covenant a few times for repairs on my A/C and they always do a great job. The technicians are always very friendly and professional. So I definitely recommend this company if you encounter any problem with your A/C."

- Dale D.

"I highly recommend Covenant A/C, communication was great from receptionist, workmen and Michael Luker. You cannot go wrong with this aboveboard company."

- Cathey C.