Heating Maintenance Round Rock, TX
Best Heating Maintenance Round Rock, TX
As the seasons change and winter rolls in, you will want to make sure that your heater is working the way it should be to keep you cool and comfortable on chilly days. You don't want to be stuck in the middle of a snowstorm, do you? That's why it is best to contact a professional for heating maintenance Round Rock, TX.
Well, look no further than Covenant Air Conditioning & Heating! We are your one-stop shop for all things heating, cooling, and ventilation. Our highly trained and experienced technicians are here to help you with everything from preventive maintenance to repairs and replacements.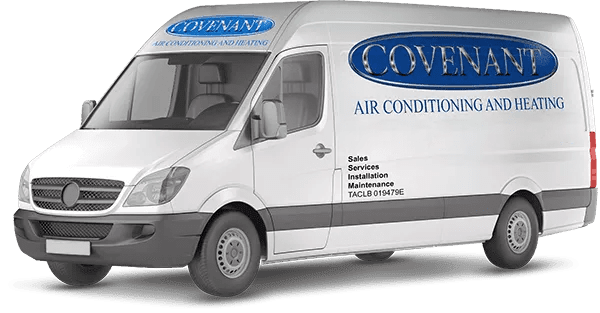 Top Qualities to Look for in Heating Maintenance Round Rock, TX
When it comes to heating maintenance Round Rock, TX, you don't just call any company that you see online. To ensure you get the most out of your investment, you need to get in touch with a reliable and reputable heating maintenance company.
Check out these top qualities!
Good Reviews
If your heating system suddenly stops working and you need it fixed immediately, and if it needs proper maintenance, you want to work with a company that you can rely on and has a good reputation among its customers. It is best to get an HVAC company that can get the job done and one that can keep your heater working properly.
Word-of-mouth recommendations are always good, but they're not enough. You also need to do research on your own by checking social media sites. If the company has negative feedback from its customers in addition to positive ones – you want something that will suit you best!
Licensed and Certified Technicians
The right HVAC company is a must-have for your home. With NATE certification, you can be confident that these skilled professionals have been trained to maintain heaters with utmost care that takes into account any special needs or concerns about the unit itself!
A licensed technician who knows what he's doing makes all those routine services run smoother too.
Technicians are Knowledgeable
Before signing a contract with a company, you need to make sure that they have experience and knowledge in their job. It is best to make deals with a company that has been in the field for years because they already know what to do for all types of heating systems.
Offers Emergency Services
You need to review the company's services and check if they offer emergency services before hiring them for a job. You should be well familiar with what they offer for your comfort.
In case your unit starts acting up, you should be able to call the company for heating maintenance Round Rock, TX. If they offer on-call service, that is a massive point for them.
Fair Pricing
Hiring a company with skilled experts and years of experience is not cheap. That is understandable, which is why it is best to search for a company with a reasonable price.
The services and the skills must reflect in the price. You should partner with a company that guarantees excellent results. You also need to make sure that there are no hidden charges on your bill.
Choose the Best Heating Maintenance Company!
Having a broken heating system is a bummer. But don't wait for it to become totally damaged before taking necessary actions!
For heating maintenance Round Rock, TX, trust our experts at Covenant Air Conditioning & Heating. We offer a wide range of maintenance services designed to keep your system running at its peak performance. From annual tune-ups to emergency repairs, we got you covered!
To learn more about what we offer or to schedule a consultation, please drop us a call at (512) 318-2257.

Schedule Your Service
Use our online scheduler to book your appointment.

Hear From Our Happy Customers
"

Scheduling and coordination was professional and a new unit was installed by a prompt and professional installation team! Our experience could not have been better. We are definitely ready for another Texas summer

"

- Kevin K.

"I just had a major repair done by Covenant and could not be happier. I called them on a Sunday afternoon because my A/C was out, and they were able to squeeze me in for a service call that day."

- Nina M.

"Had a great experience with Covenant! They installed a new A/C for me and it works wonderfully. Good price, too. Overall, this company met and exceeded my expectations."

- France B.

"I have used Covenant a few times for repairs on my A/C and they always do a great job. The technicians are always very friendly and professional. So I definitely recommend this company if you encounter any problem with your A/C."

- Dale D.

"I highly recommend Covenant A/C, communication was great from receptionist, workmen and Michael Luker. You cannot go wrong with this aboveboard company."

- Cathey C.