Heating Installation Leander, TX
Top Choice For Heating Installation In Leander, TX
When it comes to comfort, there is simply no comparison to a warm home on a cold winter night. That's why so many homeowners in the Leander, TX area choose to install a heating system in their homes. If you consider doing the same, you will be happy to know that there are plenty of great options available these days.
For more than 20 years, Covenant Air Conditioning & Heating has been providing quality heating installation Leander, TX, and surrounding areas. Our team of experienced professionals is dedicated to ensuring that your home is adequately heated.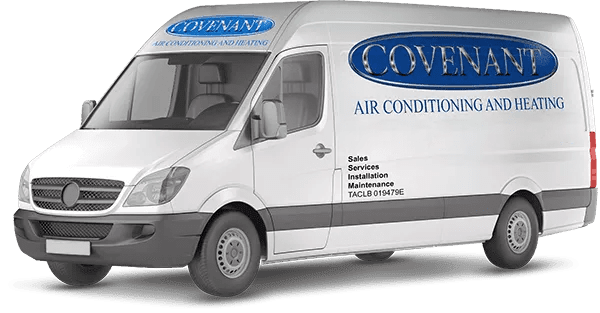 Benefits of Heater Installation In Your Home
Winters in Leander, TX, can be cold, and a good heating system is a must-have for any home. Central heating systems are much more energy-efficient than traditional heating methods such as space heaters and fireplaces.
Here are other benefits you can enjoy when you have a heating installation in Leander, TX.
Improved Comfort. With a centrally installed heating system, you can regulate the temperature in each room of your home to ensure maximum comfort.
Increased Safety. A malfunctioning space heater can be a fire hazard, which makes central heating systems a much safer alternative as they are less likely to cause a fire.
Absolute Convenience. With a heating system, you'll never have to worry about whether or not you have enough firewood to last through the winter. Plus, you will never have to be concerned about tripping over a space heater or getting too close to a fire.
Lower Monthly Heating Bills. Switching to an energy-efficient heater can save you hundreds of dollars each year on your monthly heating bills (up to 30%). For most households, this could be a considerable saving.
Noiseless Operation. Central heating systems are much quieter than space heaters or fireplaces, which can be a real plus if you like to sleep with the windows open.
Less Maintenance. Central heating systems require very little maintenance, unlike space heaters and fireplaces. In fact, the only regular maintenance you will need to do is change the air filter every few months.
Increase Property Value. Installing a central heating system can increase the value of your home by up to 5%. By making your home more comfortable and energy-efficient, potential buyers will be more likely to want to buy it.
Longer System Lifespan. As long as appropriately maintained, a heating system can last ten to fifteen years or more. That's a lot of winters of toasty warm comfort!

The benefits of getting a heating installation Leander, TX, do not just end here. If you're interested in learning more, be sure to contact Covenant Air Conditioning & Heating. We install all types of heating systems, from traditional furnaces and heat pumps to ductless mini-splits.
Why Should You Choose Covenant Air Conditioning & Heating For Installing Your Heating System?
When it comes to heating installation Leander, TX, the quality and experience of Covenant Air Conditioning & Heating are second to none. Other than installing all types of heating systems, we also offer a wide range of financing options, so you can get the system you need without breaking the bank.
So, ready to start enjoying the benefits of a heated home? Contact Covenant Air Conditioning & Heating at (512) 318-2257! We would be happy to discuss your options and help you choose the perfect heating system for your needs. You'll be glad you made the switch!

Schedule Your Service
Use our online scheduler to book your appointment.

Hear From Our Happy Customers
"

Scheduling and coordination was professional and a new unit was installed by a prompt and professional installation team! Our experience could not have been better. We are definitely ready for another Texas summer

"

- Kevin K.

"I just had a major repair done by Covenant and could not be happier. I called them on a Sunday afternoon because my A/C was out, and they were able to squeeze me in for a service call that day."

- Nina M.

"Had a great experience with Covenant! They installed a new A/C for me and it works wonderfully. Good price, too. Overall, this company met and exceeded my expectations."

- France B.

"I have used Covenant a few times for repairs on my A/C and they always do a great job. The technicians are always very friendly and professional. So I definitely recommend this company if you encounter any problem with your A/C."

- Dale D.

"I highly recommend Covenant A/C, communication was great from receptionist, workmen and Michael Luker. You cannot go wrong with this aboveboard company."

- Cathey C.