Austin, TX Ductwork Services
Helping Optimize Your HVAC System to Its Fullest Potential
Having an efficient and effective HVAC system is essential for keeping your home comfortable year-round. But without the proper ductwork, your system won't be able to perform as well as it could. This is why professional ductwork services are so important.
At Covenant Air Conditioning & Heating, we provide quality ductwork services that help optimize your HVAC system to its fullest potential. Our licensed, NATE-certified technicians have years of experience and take pride in their workmanship, providing top-quality service at competitive rates. We offer a full range of services from installation to repairs and maintenance. By taking care of the ducts, our team ensures that your HVAC system can do its job efficiently and effectively for years to come.
Along with expert installation, repair, and maintenance services, our technicians also check airflow patterns throughout your home's ductwork to ensure balanced temperature control and energy savings. We use specialized equipment such as thermal imaging cameras to detect any leaks or damage that might be affecting the performance of your system. We also look for any obstructions or blockages in the vents that need to be cleared out to maximize airflow throughout the entire home.
Having proper ductwork is essential for making sure that your HVAC system performs optimally all year long. To get started on having an excellent HVAC system installed in peak condition with all the necessary accompanying components like ductwork, give our team a call at (512) 318-2257 or fill out our online form today! Se habla español.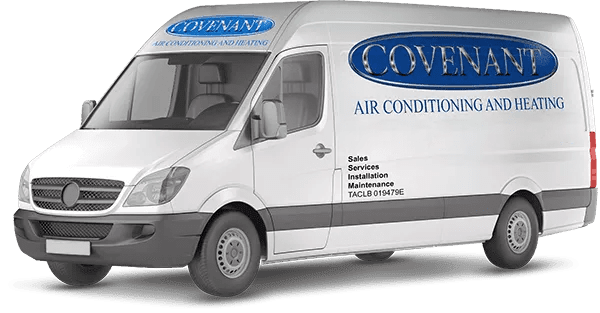 Our Ductwork Services
If you have a damaged duct or one that is leaking, your HVAC system will be taxed unnecessarily to make up for the extra air loss. Having your ductwork serviced can help you improve your home's energy efficiency and increase the life of your HVAC system, as well as keep your family healthier by reducing airborne allergens. With our comprehensive ductwork services, we can detect any potential problems with your ducts and provide solutions quickly.
We provide the following ductwork services across the Austin area:
Ductwork repair: Our trained technicians can quickly identify and fix any issues that may be causing air leakage from your ducts, reducing the strain on your HVAC system and helping to save you money.
Ductwork sealing: We use state-of-the-art sealing methods to ensure that all leaks in your ducts are completely sealed off, improving energy efficiency and ensuring maximum performance for years to come.
Do You Need to Replace Ductwork When Replacing AC Unit?
When replacing an AC unit, it is highly recommended to also replace the ductwork. The air ducts are essential for ensuring proper airflow and maximizing the energy efficiency of your system. If the ducts are in poor condition, the new AC system will operate less efficiently than it should. Therefore, it is best to inspect the condition of your air ducts and replace them if necessary.
How Can You Tell When Your Ductwork Needs Service?
Your ductwork is tucked away and out of sight, so it can be tough to determine if any issues need to be addressed. However, there are certain signs you can watch out for that may indicate a problem with your ducts that needs attention.
Here are some of the most common signs that you should look for:
Temperature fluctuations in different areas of your home.
Unusual noises coming from your ducts or HVAC system.
High energy bills, even though you haven't changed the amount of energy you use.
Musty smells or noticeable odors coming from your vents or other parts of your home.
If any of these signs are present, it's time to call Covenant Air Conditioning & Heating for an inspection and repair! Our team of experienced Austin ductwork technicians is here to provide expert ductwork services and keep your family safe and comfortable indoors.
Don't wait until your ducts are beyond repair—call us today at (512) 318-2257 or fill out our online form to request an estimate.

Schedule Your Service
Use our online scheduler to book your appointment.

Hear From Our Happy Customers
"

Scheduling and coordination was professional and a new unit was installed by a prompt and professional installation team! Our experience could not have been better. We are definitely ready for another Texas summer

"

- Kevin K.

"I just had a major repair done by Covenant and could not be happier. I called them on a Sunday afternoon because my A/C was out, and they were able to squeeze me in for a service call that day."

- Nina M.

"Had a great experience with Covenant! They installed a new A/C for me and it works wonderfully. Good price, too. Overall, this company met and exceeded my expectations."

- France B.

"I have used Covenant a few times for repairs on my A/C and they always do a great job. The technicians are always very friendly and professional. So I definitely recommend this company if you encounter any problem with your A/C."

- Dale D.

"I highly recommend Covenant A/C, communication was great from receptionist, workmen and Michael Luker. You cannot go wrong with this aboveboard company."

- Cathey C.