Cedar Park AC Maintenance
Comprehensive AC Maintenance In Cedar Park, TX
Your residential HVAC system works hard to keep your home cozy and enjoyable all year long, so it's important to give it the care and attention it needs to function properly.
Our comprehensive AC maintenance Cedar Park, TX services are just what your system needs to stay in good shape, and our team of skilled technicians is always here to help!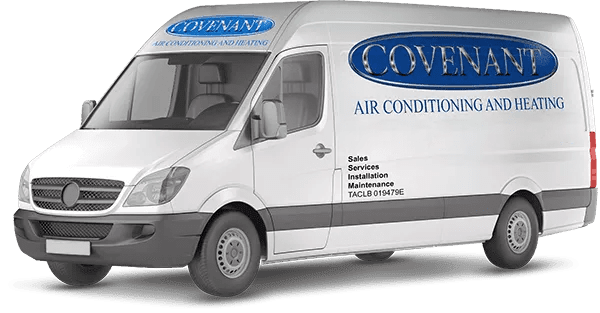 6 Signs Your AC Tune-Up Is Due
As most of us are well aware, air conditioners begin to lose their efficiency from the time they are installed. In fact, most units will lose about 5% of their efficiency each year they are in operation.
This means that after just 10 years, your system could be operating at half the efficiency it did when it was first installed! This is why regular AC maintenance Cedar Park, TX and tune-up are essential to ensure it continues operating at peak efficiency.
Here are six common signs your air conditioner needs some TLC:
Your AC emits a foul smell or weird noise
A bad odor from your AC could be a sign that it is dirty and needs a good cleaning. Similarly, strange noises might be an indication that there is something loose or broken inside of it. In either case, it is best to have a professional take a look at your unit to diagnose and resolve the issue.
Your energy bills have increased
If you've noticed a spike in your energy bills, it could be due to your air conditioner working overtime to cool your home. It often indicates that the unit is dirty and needs to be cleaned or that it is time for AC installation Cedar Park, TX.
Your home is not cooling evenly
Are some rooms in your home warmer than others? When airflow is restricted, it can cause your system to work harder to cool your home, resulting in uneven temperatures.
You sniffle and sneeze a lot
Dealing with allergies or cold symptoms that seem to flare up when you're at home? Your air conditioner might be circulating dust, pollen, and other allergens throughout your property, which causes your symptoms to worsen.
Your AC unit runs constantly
If your AC system seems to be running all the time, it could indicate that it is not operating at peak efficiency. This is often due to a dirty filter or coils, which can be easily cleaned or replaced.
Your AC unit is more than 10 years old
As we mentioned earlier, air conditioners gradually lose efficiency as they age. If yours is over 10 years old, it is probably time to upgrade.
Since Cedar Park, Texas is prone to extreme heat, it is especially important to keep your AC unit in good working condition. We recommend getting AC maintenance Cedar Park, TX and tune-up at least once a year to ensure it is operating at peak efficiency, and more often if you have an older unit and tend to use it more frequently.
Don't Get Cold and Bothered – Schedule Your AC Maintenance Check Today!
Is your air conditioner not cooling like it used to? Have you noticed an increase in your energy bills?
If you are ready to get your AC system serviced and deep-cleaned, you can schedule your appointment with us at (512) 318-2257. Our AC maintenance Cedar Park, TX services will have your unit running like new in no time!

Schedule Your Service
Use our online scheduler to book your appointment.

Hear From Our Happy Customers
"

Scheduling and coordination was professional and a new unit was installed by a prompt and professional installation team! Our experience could not have been better. We are definitely ready for another Texas summer

"

- Kevin K.

"I just had a major repair done by Covenant and could not be happier. I called them on a Sunday afternoon because my A/C was out, and they were able to squeeze me in for a service call that day."

- Nina M.

"Had a great experience with Covenant! They installed a new A/C for me and it works wonderfully. Good price, too. Overall, this company met and exceeded my expectations."

- France B.

"I have used Covenant a few times for repairs on my A/C and they always do a great job. The technicians are always very friendly and professional. So I definitely recommend this company if you encounter any problem with your A/C."

- Dale D.

"I highly recommend Covenant A/C, communication was great from receptionist, workmen and Michael Luker. You cannot go wrong with this aboveboard company."

- Cathey C.