Cedar Park Heating Repair
Reliable Heating Repair In Cedar Park, TX
It's no secret that the winter months can be brutally cold in Texas. And with the colder weather comes an increased risk of your heating system breaking down. No one wants to be left shivering in their own home, so it's important to find a reliable heating repair Cedar Park, TX company that can get the job done quickly and efficiently. Thankfully, we've got you covered!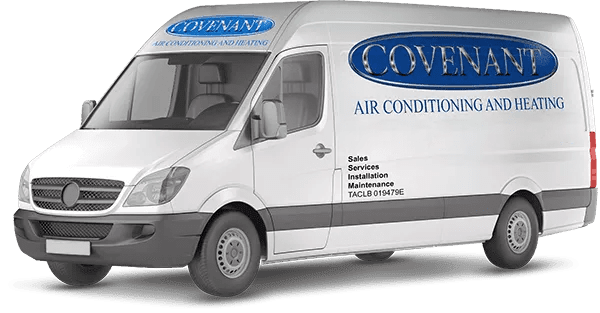 Is Your Heater on the Fritz?
As temperatures start to dip and winter looms on the horizon, now is the time to make sure your home is prepared. One essential piece of winter-proofing your residential space is ensuring that your heater is up and running and in good condition. But how can you tell if your unit is on its last legs?
Here are six signs that it might be time to call a professional heating repair Cedar Park, TX for help.
Your energy bills are through the roof.
If you have noticed a sudden and unexplained spike in your energy bills, it could be due to an inefficient heating system. Older units tend to use up a lot more energy than newer models, so if your energy bills have been gradually increasing over time, that is one thing. But if you have seen a sharp uptick recently, it is worth investigating.
You're not feeling any heat.
This one is pretty self-explanatory. If your unit is not doing its job and pumping out warmth, then something is definitely wrong. It could be an issue with the pilot light, a broken thermostat, or something more serious. In any case, it is best to get heating repair Cedar Park, TX by an HVAC technician as soon as possible.
Strange noises are coming from the heater.
Do you hear strange banging, popping, or scraping noises from your heater? These could be signs of something wrong with the unit itself, especially its inner workings. You need to get this checked out sooner rather than later, as these sounds might indicate that there is metal-on-metal contact happening inside, which can cause irreparable damage.
The pilot light is yellow, orange, or red.
The pilot light on your heater should be a steady blue flame. If it is anything other than that, it means the burner is not operating correctly. A yellow or orange flame could signify that there is too much air in the combustion chamber, while a red flame could indicate that there is not enough. In either case, it is best to have heating repair Cedar Park, TX conducted by a professional.
The air around the heater smells musty or unpleasant.
If you have noticed a musty smell near your system, it might be due to mold or mildew growth within the unit itself. This problem is often caused by excessive moisture and can quickly become a health hazard if not addressed promptly.
There's visible rust on the unit.
Rust generally indicates metal breakdown within the unit, which can cause all sorts of problems down the road. If you see rust on your heater, you should immediately call an HVAC contractor before the problem worsens.
Need Help Winter-Proofing Your Home?
From faulty heaters to frozen pipes, all sorts of potential problems can arise in your home during the winter months. But you don't have to go it alone! Our HVAC experts can help winter-proof your home and keep your family warm throughout the season.
For heating repair Cedar Park, TX you can rely on, call us today at (512) 318-2257!

Schedule Your Service
Use our online scheduler to book your appointment.

Hear From Our Happy Customers
"

Scheduling and coordination was professional and a new unit was installed by a prompt and professional installation team! Our experience could not have been better. We are definitely ready for another Texas summer

"

- Kevin K.

"I just had a major repair done by Covenant and could not be happier. I called them on a Sunday afternoon because my A/C was out, and they were able to squeeze me in for a service call that day."

- Nina M.

"Had a great experience with Covenant! They installed a new A/C for me and it works wonderfully. Good price, too. Overall, this company met and exceeded my expectations."

- France B.

"I have used Covenant a few times for repairs on my A/C and they always do a great job. The technicians are always very friendly and professional. So I definitely recommend this company if you encounter any problem with your A/C."

- Dale D.

"I highly recommend Covenant A/C, communication was great from receptionist, workmen and Michael Luker. You cannot go wrong with this aboveboard company."

- Cathey C.