24/7 Emergency AC Repair In Cedar Park, TX
Texas residents want to enjoy a full summer without worrying about their air conditioner breaking down. But as reality hits us, AC systems are complex machines with many moving parts, and they sometimes break down when we least expect them.
You might as well want to be prepared before your unit decides to take a break on you, and our 24/7 emergency AC repair Cedar Park, TX service can be a lifesaver! No matter what time it is, our certified technicians will come to your rescue as soon as possible.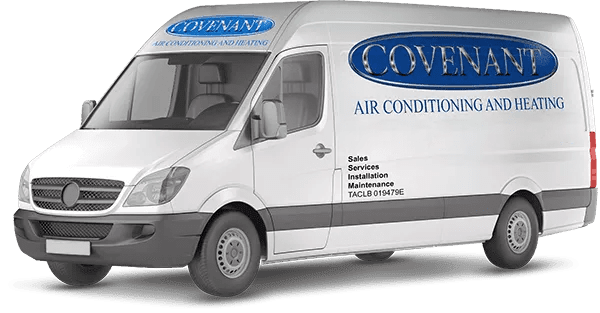 Which AC Problems Should Be Considered Emergencies?
Not every air conditioner issue should be considered an emergency, but there are certain cases when you simply can't wait for a regular appointment.
Here are the most common scenarios when you should call for emergency AC repair Cedar Park, TX:
Your AC is leaking water inside your home
Water leaks are one of the most serious issues an air conditioner can have since they can cause extensive damage to your property. If you notice a water leak, turn off your unit and call us right away.
You hear strange noises coming from your AC
Any type of noise that's out of the ordinary should be a cause for concern. If you hear hissing, banging, or grinding noises, shut it off and give our HVAC pros an immediate call.
Your AC blows hot air
In case your unit starts blowing hot air instead of cold, there might be a problem with the refrigerant. A certified technician should fix this issue as soon as possible to avoid further damage to your unit.
You have thermostat issues
If your AC is turned on, but the temperature inside your home isn't changing, it might be a thermostat issue. Call us for AC repair Cedar Parl, TX, and we will send someone to take a look and fix the problem.
Your unit deals with electrical problems
Perhaps the most dangerous issue an air cooling system can have, electrical problems should always be handled by a qualified technician. Sparks or burning smells from the unit indicate emergency AC repair Cedar Park, TX.
Your AC won't work at all
Complete air conditioner breakdowns are the most common emergency repair calls we get. If your unit doesn't start at all, you can check the breaker and reset it if necessary. If that doesn't work, give us a call, and we will send a technician to perform an inspection and necessary repair.
We recommend not using the unit until it's fixed to prevent more damage and not attempting to fix it yourself. Otherwise, you run the risk of electrocution.
When the Heat is On and Your AC is Out, We're the Experts to Call!
If your HVAC system fails you during the hottest days of summer, you need someone you can rely on to fix the problem quickly. Luckily, you have us!
At Covenant Air Conditioning & Heating, our AC repairs Cedar Park, TX service is available around the clock, all year long. No matter when you need us, our certified technicians will come to your rescue and restore your unit's optimal function in no time. We work with all types of AC units from the leading brands in the industry, so you can rest assured we will find the root of the problem quickly and fix it efficiently.
There's only one thing you need to do: give us a call at (512) 318-2257, and we will take it from there!

Schedule Your Service
Use our online scheduler to book your appointment.

Hear From Our Happy Customers
"

Scheduling and coordination was professional and a new unit was installed by a prompt and professional installation team! Our experience could not have been better. We are definitely ready for another Texas summer

"

- Kevin K.

"I just had a major repair done by Covenant and could not be happier. I called them on a Sunday afternoon because my A/C was out, and they were able to squeeze me in for a service call that day."

- Nina M.

"Had a great experience with Covenant! They installed a new A/C for me and it works wonderfully. Good price, too. Overall, this company met and exceeded my expectations."

- France B.

"I have used Covenant a few times for repairs on my A/C and they always do a great job. The technicians are always very friendly and professional. So I definitely recommend this company if you encounter any problem with your A/C."

- Dale D.

"I highly recommend Covenant A/C, communication was great from receptionist, workmen and Michael Luker. You cannot go wrong with this aboveboard company."

- Cathey C.