Attic Insulation Round Rock, TX
Guaranteed Attic Insulation
In Round Rock, TX
You surely expect your heating system to be perfectly working until something is not right. Therefore, you must bear onto your sense that an extremely significant source of heat loss from a house is through the attic and roof.
For superior service in attic insulation Round Rock, TX, Covenant Air Conditioning & Heating, Inc is the best choice for you. We're a company capable of providing top-rated accomplishments who can guarantee you best results.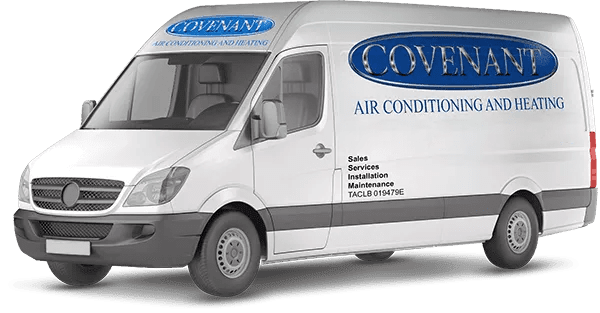 Ultimate Criteria of a Top-Quality Attic Insulation Company
Various companies and individuals name themselves as insulation service providers. Still, not all insulation contractors are similar and can commit to your demands. If you want exceptional service and product, we propose you engage in a skilled and trained insulation contractor that will take the time and undertaking to do an excellent job. Here are the important criteria you must evaluate.
Proficiency and Experience
A respectable service provider in an insulation system must know the different types of insulation and their components. Various purposes and perfect location to be put on are one of the basics to understand. They must recognize which type is suitable in every project.
Credentials of the Company
Delivering a quality insulation job comes with proof beforehand. Spend a little time accomplishing an exploration into the company that you are thinking about hiring. Working out on this can save you a lot of time, pressure and money.
Recommendation is good, but an excellent review in attic insulation Round Rock, TX is a huge factor to look for. Our professionals at Covenant Air Conditioning & Heating, Inc are equipped with essential certification and training. You can certainly loosen up and enjoy the rest while they are working on your place.
Qualified To Industry Standards
All insulation must be certified and should abide by the rules and regulations set by the law to provide safe service and product. With a certified company, you are working on competent and qualified professionals in Covenant Air Conditioning & Heating, Inc. Moreover, you do not want to waste time distressing yourself by guessing if the project is in good hands.
Cost-Effective Price
Know that a favorable service in attic insulation Round Rock, TX should not come inexpensive or costly. Most importantly your satisfaction on the product and service in the long run is the utmost reason in every money that you are paying. You're dealing with the benefits that you are about to have after availing the service, that is why an honest and reasonable pricing is also one of the prime qualities to look for in a company.
Outstanding After-Sales Support
Naturally, your insulation system may confront issues occasionally. You should not worry yourself on this matter for a decent company should be able to provide high-quality customer service.
Maintaining and constantly reassuring the insulation system in your spot is also one of the top priorities. Rest assured that Covenant Air Conditioning & Heating, Inc has 24/7 client-friendly and a reliable connection line.
Talk To Us!
Need a new reliable insulation system installed? Make sure to reach for the ideal professionals to have a guarded outcome.
Choose the company with massive understanding, experience and trusted reputation. Call Covenant Air Conditioning & Heating, Inc at (512) 318-2257 to schedule your service.

Schedule Your Service
Use our online scheduler to book your appointment.

Hear From Our Happy Customers
"

Scheduling and coordination was professional and a new unit was installed by a prompt and professional installation team! Our experience could not have been better. We are definitely ready for another Texas summer

"

- Kevin K.

"I just had a major repair done by Covenant and could not be happier. I called them on a Sunday afternoon because my A/C was out, and they were able to squeeze me in for a service call that day."

- Nina M.

"Had a great experience with Covenant! They installed a new A/C for me and it works wonderfully. Good price, too. Overall, this company met and exceeded my expectations."

- France B.

"I have used Covenant a few times for repairs on my A/C and they always do a great job. The technicians are always very friendly and professional. So I definitely recommend this company if you encounter any problem with your A/C."

- Dale D.

"I highly recommend Covenant A/C, communication was great from receptionist, workmen and Michael Luker. You cannot go wrong with this aboveboard company."

- Cathey C.