AC Repair in Leander
Emergency Air Conditioning Repair Experts Servicing the Leander, TX Area
Most likely, many of you have been in the same situation of having your AC go out on a hot day. You're trying to decide whether to have it repaired or replaced. The answer is not as simple as a "yes" or "no." It depends on many factors that our team of experts will help you determine.
When your air conditioner needs repairs, you want the job done quickly, efficiently, and affordably. That's why so many homeowners choose us for their AC repair Leander, TX. We're known for our fast and efficient service – often completing most repair projects in just one visit! Plus, we offer competitive pricing without sacrificing quality or customer service.
---
Contact us online or give us a call at 512-318-2257 to schedule an appointment for our reliable Leander, TX AC repair services today!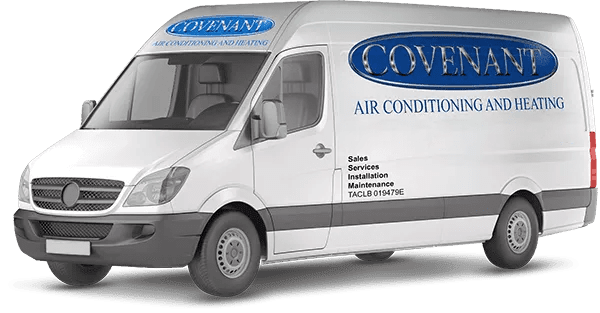 5 Common Signs You Need AC Repairs
It's always a good idea to be proactive about your HVAC unit and get regular check-ups and maintenance done. But sometimes, we can't help but wait until there's an issue before calling for help. If you're not sure whether you need a new unit or AC repair Leander, TX, here are some common signs you should look for:
1. Your energy bills have been gradually increasing over time
An increase in energy bills is often one of the first signs that something is wrong with your HVAC. If your unit has to work harder than usual to maintain the temperature in your home, it will use more energy and cause your bills to go up.
2. There's consistent moisture buildup around your unit, usually water that constantly pools around the unit
It could be a sign of a refrigerant leak. This is a serious issue that a professional should address as soon as possible.
3. You hear strange noises coming from your unit or ductwork, whether banging, popping, or other odd noises
Here, something might be loose or not functioning properly. These sorts of issues are often easily fixed, but it's best to have a professional take a look just to be safe.
4. Some rooms in your house are too hot or too cold
Have you recently noticed drastic temperature differences from room to room? It might indicate that your ductwork needs to be cleaned or repaired. Dust and debris can build up over time and prevent proper airflow, leading to uneven temperatures throughout your home.
5. Your home is never entirely comfortable, no matter how much you adjust the thermostat
Issues may vary, but it's most likely an indication that your unit is not sized correctly for your home. If your unit is too small, it will have difficulty keeping up with the demand. On the other hand, if your unit is too big, it will cycle on and off too frequently and never really reach its full potential. Either way, it's best to have a professional take a look and make sure everything is sized correctly.
We offer a wide range of services for AC repair Leander, TX to take care of any issue you might be having. Our team is equipped to handle everything from ductwork repair and replacement to refrigerant leaks and much more.
---
For AC repairs Leander, TX, contact us today at 512-318-2257! We'll be happy to provide you with a free estimate and get started on your project as soon as possible.

Schedule Your Service
Use our online scheduler to book your appointment.

Hear From Our Happy Customers
"

Scheduling and coordination was professional and a new unit was installed by a prompt and professional installation team! Our experience could not have been better. We are definitely ready for another Texas summer

"

- Kevin K.

"I just had a major repair done by Covenant and could not be happier. I called them on a Sunday afternoon because my A/C was out, and they were able to squeeze me in for a service call that day."

- Nina M.

"Had a great experience with Covenant! They installed a new A/C for me and it works wonderfully. Good price, too. Overall, this company met and exceeded my expectations."

- France B.

"I have used Covenant a few times for repairs on my A/C and they always do a great job. The technicians are always very friendly and professional. So I definitely recommend this company if you encounter any problem with your A/C."

- Dale D.

"I highly recommend Covenant A/C, communication was great from receptionist, workmen and Michael Luker. You cannot go wrong with this aboveboard company."

- Cathey C.