AC Installation Leander, TX
Licensed Cooling Experts Providing High-Quality A/C Installation Leander, TX
When it comes to air conditioning, it's essential to have a licensed professional install your unit. This is especially true in Leander, TX, where the climate can be pretty hot and humid. Luckily, plenty of licensed cooling experts can provide A/C installation Leander, TX. Well, count us in!
Our professionals are experienced in installing all types of air conditioners – from central units to ductless mini-splits. They know how to properly size an air conditioning unit for your home or office and ensure it's installed correctly, so it operates efficiently.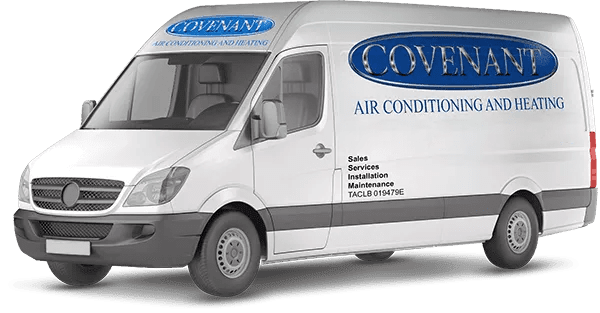 How Long Does It Take to Install an Air Conditioner?
The exact amount of time it takes to install an air conditioner depends on the type of unit you have, the size of your home or office, and other factors. However, most installations can be completed within a few hours.
For central units, our experts will need to install the outdoor condenser, as well as the indoor evaporator coil. They'll also need to connect these units with refrigerant lines and electrical wiring. Sealing and insulating all ductwork is part of the process, too.
Ductless mini-splits are a bit easier to install since there's no ductwork involved. Although, we will still need to install the outdoor condenser and indoor air handler and then connect them with refrigerant lines and electrical wiring.
No matter what type of A/C installation Leander, TX you have, we've got you covered!
Things to Remember Before Installing Your A/C System
Before our experts arrive for A/C installation Leander, TX, there are a few things you'll need to do:
Choose the right location for the indoor and outdoor units. It should be in a well-ventilated area. Since the outdoor unit is quite loud, we recommend placing it away from windows and sleeping areas.
Make sure there is a clear path between the indoor and outdoor units. Our technicians will need to drill a hole in an exterior wall, so there should be no obstacles in the way, such as trees, shrubs, or other objects.
Gather all necessary materials. Contractors usually need access to a power outlet and a water source for the installation.
Clear the area around the outdoor unit. This will ensure that our technicians have plenty of space to work and that your new A/C system has good airflow.
Make sure all pets are out of the house during the installation process.
Relax! Once our team arrives, we'll take care of everything else. Installation usually takes just a few hours, and then we will have it ready – just in time for those hot Texas summers.
Let Us Handle Your A/C Installation!
Remember that A/C installation Leander, TX is a complex process that trained professionals should only handle. Our technicians are more than qualified to get the job done right. We are licensed, insured, and have years of experience under our belts.
We are also a top-rated HVAC company, meaning we meet high standards for customer satisfaction, product knowledge, and technical expertise. So, when you choose us for your A/C installation Leander, TX, you can rest assured knowing you're in good hands.
Don't go another summer without A/C – call the experts at Covenant Air Conditioning & Heating for high-quality installation! We stand by our guarantees, so you are 100% satisfied.
If you are looking for an AC installation in Leander, TX, call (512) 318-2257 today for quality service from Covenant Air Conditioning & Heating.

Schedule Your Service
Use our online scheduler to book your appointment.

Hear From Our Happy Customers
"

Scheduling and coordination was professional and a new unit was installed by a prompt and professional installation team! Our experience could not have been better. We are definitely ready for another Texas summer

"

- Kevin K.

"I just had a major repair done by Covenant and could not be happier. I called them on a Sunday afternoon because my A/C was out, and they were able to squeeze me in for a service call that day."

- Nina M.

"Had a great experience with Covenant! They installed a new A/C for me and it works wonderfully. Good price, too. Overall, this company met and exceeded my expectations."

- France B.

"I have used Covenant a few times for repairs on my A/C and they always do a great job. The technicians are always very friendly and professional. So I definitely recommend this company if you encounter any problem with your A/C."

- Dale D.

"I highly recommend Covenant A/C, communication was great from receptionist, workmen and Michael Luker. You cannot go wrong with this aboveboard company."

- Cathey C.